Twitter has been something that I've been debating on removing for a while.
I've read that you should delete all the individual tweets as well, so I used this service: TweetDelete
It takes your Twitter login information and will run a batch job to delete up to 3200 tweets at a time.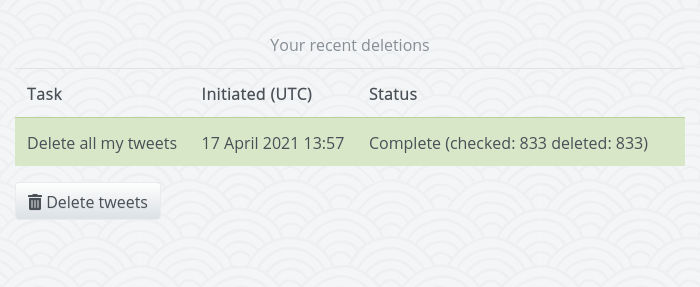 You can't follow me on Twitter anymore, but you can on Fosstodon.
Day 13 of #100DaysToOffload