Window Shopping Linux Laptops
I'm typing on a Lenovo IdeaPad Flex. I love it, but it's getting a bit beat up.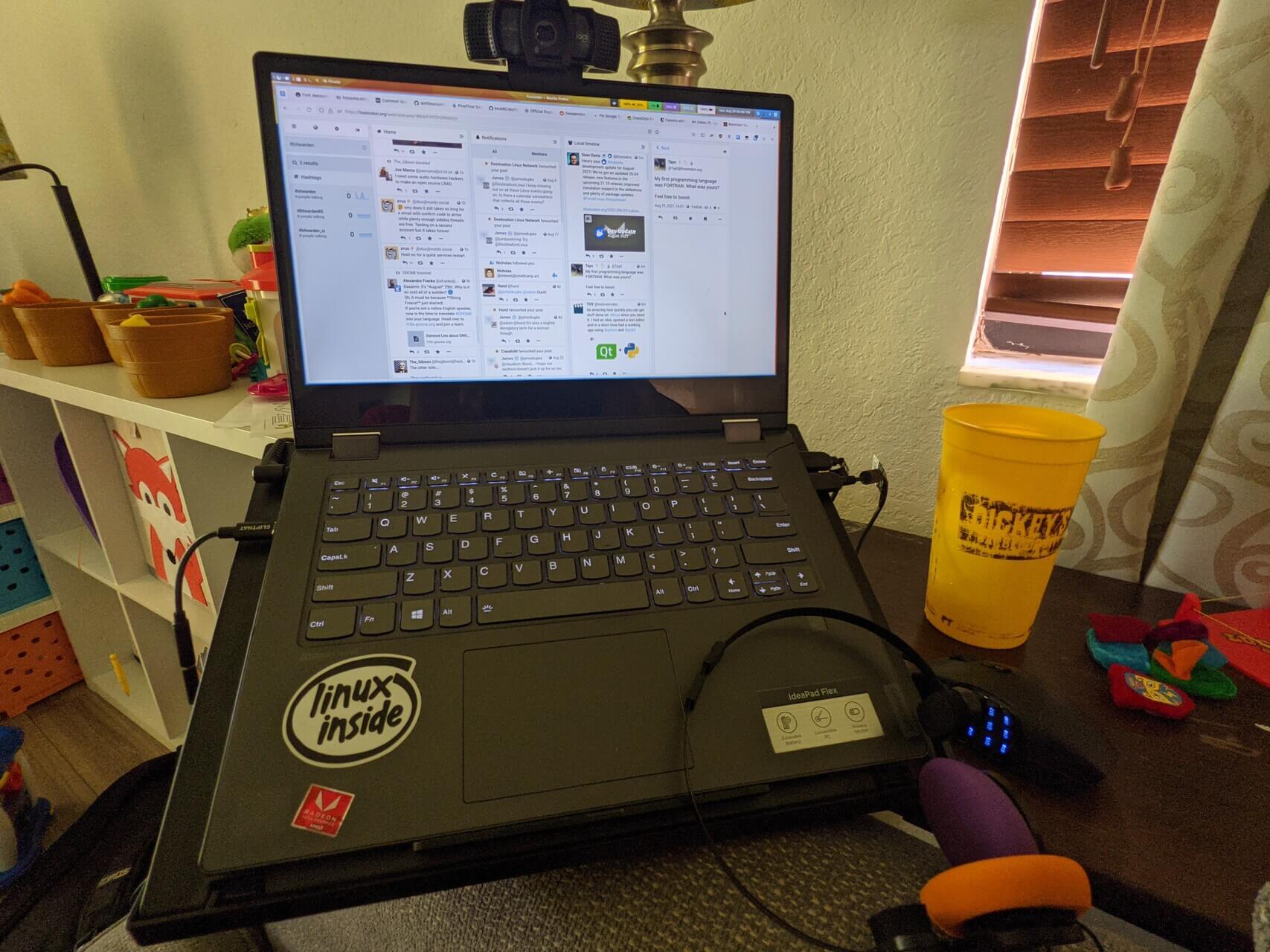 I originally thought that I had cracked the frame from a drop, but I noticed that they are stress cracks from the hinges. More recently, several of the keys on the keyboard are intermittently unresponsive. I went to a local repair shop (ubreakiFix) for an estimate to fix, and the parts alone was approximately $200. No thank you, I'm not paying for Lenovo's poor design.
Typically I look for sale laptops whenever I have the urge to upgrade, but this time I wanted to actually choose my own specs rather than search by price. These are the factors I'm considering for my next laptop:
Linux Support
AMD processor (although a Coreboot supported Intel is pretty good too)
Contributes back to open source
14" screen
Touch screen and active pen
Durability
Upgradeable RAM
Play some modern games in low quality settings
It's impossible to find something that matches everything above. Although I do play PC games, I preordered a Steam Deck, and I think I can safely rule out needing something with an external graphics card. I'd rather have longer battery life and less weight. I also have a Nintendo Switch which is where I purchase most of my games.
Here's the PCs that I am considering:
If there are any other companies that I may have missed, drop me a line on Fosstodon.
Day 17 of #100DaystoOffload